My Experience of the UK Global Talent Visa Application
If you want to work in tech in the UK and need a visa, I strongly recommend you consider applying for Tech Nation's Global Talent visa.
I have been in the UK since 2011 with various visas: Tier4 -> Tier5 -> Tier4 -> Tier2. In December 2021, I switched from the skilled worker visa (formerly Tier2) to the Global Talent visa, which gave me much better flexibility to live and work in the UK.
I read a lot of online articles about other people's experiences of the Global Talent visa application, which were inspiring and encouraged me to try this out. So I decided to write this blog post, hoping that someone will find it useful.
I want to thank everyone who supported me with the application. The visa switch wasn't easy and took a lot of time to prepare for it, but it was by far the best decision I made in 2021.
Note: This is just my personal experience. It's not legal advice, and the rules of the visa application change all the time, so make sure you check the official guide for the latest information.
What is the UK Tech Nation Global Talent visa?
The UK Global Talent visa is a type of visa (formerly called the Tier1 exceptional talent visa) for people who are leaders or potential leaders in the following fields:
Academia or research
Arts and culture
Digital technology
See the official website for the details. I applied through the digital technology path, and each path has a different application procedure.
Basically, if you are an exceptional talent in any of the above fields (e.g. winners of Nobel Prizes, the Turing Award, Oscars and Golden Globes), the UK government wants you to come and work in the UK and will provide a generous visa.
The word "exceptional" makes the bar sound a bit high, doesn't it? That's exactly what I was feeling too when I first heard about it. I haven't won any prestigious awards, nor have I had any publications in a top scientific journal. But as I spent more time doing my own research (mainly reading online comments and blog posts), I learnt that thorough preparation and having good public achievements in the tech industry will give you a chance to get this visa, even if you are not a Nobel Prize winner.
For most immigrants, having to obtain a visa is one of the biggest limitations on your career plan abroad. If you are not from the EU and want to live and work in the UK, a common route is to get sponsorship from your employer for the skilled worker visa (i.e. former Tier 2 visa). There are other options too, such as an intra-company transfer or family visa.
There are a number of limitations with the skilled worker visa, however.
Most small companies or start-ups don't provide visa sponsorship, so the only employment choice is to work for a big, established company.

You can't really quit your job and have a career break even if you want to. You need to be employed by a sponsored company all the time if you want to stay in the UK.
You can't start your own business, side hustle or do freelance/contract work even if you want to do so.
Thankfully, the Global Talent Visa doesn't have any of these issues.
You might be thinking "I'm currently on a skilled worker visa and am not planning to change/leave my job anytime soon". But even if that's the case, I still recommend applying for the Global Talent visa if you think you are eligible, because your rights and flexibility to work in the UK will be much better with this visa. The right to live and work freely is quite a nice luxury you can have as an immigrant, even if your company can sponsor your visa (and the fact that you don't have to worry about a visa anymore is quite nice mentally).
How I prepared for the stage 1 application
Let me share my experience of the application journey. There are two stages in the Global Talent visa application:
You need to get endorsed by Tech Nation for the visa (stage 1)
You need to apply/switch your visa through the Home Office (stage 2)
The most time-consuming part is stage 1. Once you get an endorsement from Tech Nation, stage 2 is just admin and is very similar to other visa applications.
Eligibility criteria
There are two types of endorsement: exceptional talent and exceptional promise. Exceptional talent is aimed at applicants who have more than 5 years of experience with strong leadership evidence in tech, whereas exceptional promise is for applicants with less than 5 years of experience. For both types, you have to provide evidence of one mandatory and two optional criteria as described here.
I applied for the exceptional promise path. For the exceptional promise, the mandatory criteria are:
Show you have been recognised as having the potential to be a leading talent in the digital technology field
And I chose to provide the following two pieces of as optional evidence:
At least 1 example of proof of recognition for work beyond your occupation that contributes to the advancement of the field
At least 1 example of exceptional ability in the field by academic contributions through research endorsed by an expert
Choosing the two optional criteria was very tricky for me. The reason is that I worked as a software engineer in a product team at QuantumBlack, which is an advanced analytics consulting company. Tech Nation specifically says that they endorse applicants who work in product-led digital technology companies, and not a consulting company. Even though my work was in product development, from the oustide, the company itself looks like a consulting company (even though I would be claiming that it was a tech company). This is why I decided not to choose the other 2 criteria even though my evidence could support them. These were the two other criteria
At least 1 example of innovation as a founder of a product-led digital technology company or as an employee working on a new digital field or concept
At least 1 example of significant technical, commercial or entrepreneurial contributions to the field as a founder or employee of a product-led digital technology company
I wasn't sure how much Tech Nation would care about this definition, but I wanted to avoid the chance being rejected because of this product-led digital technology company definition (they could say that I am not meeting this criterion, which would be out of my control). You can find their definition of a product-led digital technology company here.
Documents and evidence
I prepared the following documents for the stage 1 application:
A personal statement (max 1000 words)
CV
3 recommendation letters
10 documents supporting the eligibility criteria
This is the most time-consuming part of the application, so make sure that you start collecting the documents in good time.
Personal statement
The personal statement is probably the most important document for this application. I tried to use the personal statement to link all of my supporting documents (and CV and recommendation letters) to create a narrative of why I would be eligible for the Global Talent visa and what I would like to do with it, and explain why my past experience and expertise would be useful for the UK's digital economy.
CV
I mainly wrote about my contribution to the Kedro open source project, and my academic achievements at Imperial College London. While I briefly mentioned a couple of tech-stacks that I had used (e.g. Python, Pandas etc.), I put more emphasis on the impact that my work has had on the open-source community, rather than the details of technology stacks.
3 recommendation letters
I asked 2 senior colleagues at my current company (now working in different organisations) who I had worked with in the past. For the third recommendation letter, I asked my supervisor at Imperial College London. Note that your recommenders will usually be in senior positions and busy with many other things, so it's best to ask them well in advance to give them enough time to write your recommendation letter.
10 supporting documents
Here is a list of supporting documents I submitted
My employment evidence stating my salary, position and P60 for evidence of income earned in the UK
3 pages describing my contribution to the Kedro open source project and the impact of the OSS in the machine learning community. This included a number of screenshots such as:
Further evidence of my contribution to Kedro plugins (kedro-viz, kedro-docker and kedro-airflow) where I was an active committer of these repositories, and the significance of these repositories (download stats, Github stars etc.)
A letter of support from Code First: Girls where I did coding teaching volunteering over the past 2 years.
A letter of support from another professor at Imperial College London where I did a deep learning project (the project won an award and we published a paper based on the project)
A detailed explanations of my project https://github.com/921kiyo/3d-dl and a screenshot of the publication
A list of academic certificates I had gained
A list of extra activities that I had done, including
In all of the supporting documents, I added an extra explanation of how each piece of evidence supported my chosen eligibility criteria. I tried to balance these documents and the 3 recommendation letters to support all of the 3 criteria evenly (leading talent in tech, out of work activity, and academic contribution) with a special focus on the mandatory criteria using my contribution to Kedro.
Once I had collected all of my documents, I submitted them to Tech Nation and the Home Office website. After the submission, you just wait to hear back (which could take a few days to a few weeks depending on the applicant). The waiting time was really stressful as I spent too much time thinking about it.
Stage 2 application
After about 3 weeks, I received an email from the Home Office. I was so relieved to see that they had endorsed me for the Global Talent visa.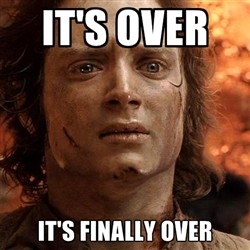 Stage 2 isn't too difficult, and almost everyone will pass this stage if you follow the process. I received an email with the instructions for the stage 2 application. The links are here for applicants from outside of UK, or here if you are applying from inside the UK. The two main things I did in stage 2 were:
Pay the rest of the visa fees and healthcare surcharge
Make an appointment for the visa centre and they will carry out the rest of the process for issuing your BRP (biometric residence permit).
Once you have switched your visa, make sure to also inform your current employer that you no longer need visa sponsorship, so they can update your legal status.
Timeline of my application
While each applicant will have a different timeline (some will get a much quicker or slower response for the endorsement assessment), here is my case.
July 2021-: Found out about the Global Talent visa and did my own research online
August and September 2021: Started collecting 10 documents, CV and personal statement, and recommendation letters, which took me almost 2 months
5th October 2021: Submitted stage 1 to the Home Office
6th October 2021: Submitted stage 1 to Tech Nation website
29th October 2021: Got an endorsement email (yay!)
2nd Nov 2021: Booked a visa centre for stage 2
18th Nov 2021: Visited a visa centre in London to update the visa
23rd Nov 2021: Got an email saying that I had got the Global Talent visa
Useful resources for the application
Good luck with your application if you decide to give it a try.